This week we're putting the spotlight on two of the most common travel themes: relaxation and adventure. While adventure enthusiasts are always in pursuit of that next thrill (whether it be whitewater rafting or skydiving), escape travelers are seeking a quiet getaway featuring total serenity (e.g. spas and poolside lounging).
Which travel style do you prefer for a honeymoon getaway?
Vote below or share your pick with us on Facebook and Twitter.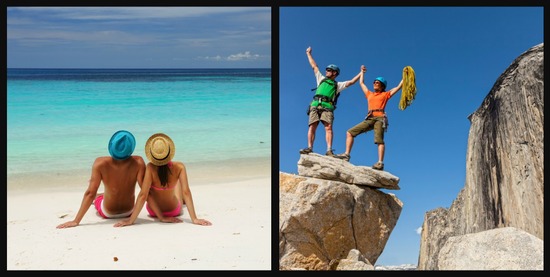 Check back later in the week to see the results!
In case you missed it:
Which hotel amenity is more important to you: Free Wi-Fi or complimentary breakfast?