From the Colosseum to the Pantheon, Rome features dozens of iconic attractions a first-time visitor will automatically include on their must-see travel list. But if you're looking for a few experiences off the beaten path, add the following activities to the itinerary. Perfect for newlyweds and seasoned travelers alike, we think these unique excursions are essential for any visit to the Eternal City.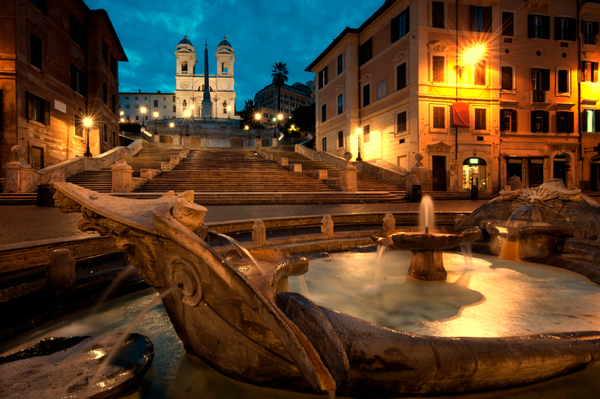 Rome After Dark. For a completely different (and less crowded) vantage point, take time to explore the ancient city once the sun goes down. For starters, head to La Terrasse Cuisine and Lounge at Hotel Sofitel for delicious cocktails and jaw-dropping views of the skyline. Then explore can't-miss places like the Spanish Steps (pictured above) when most tourists have departed for the day.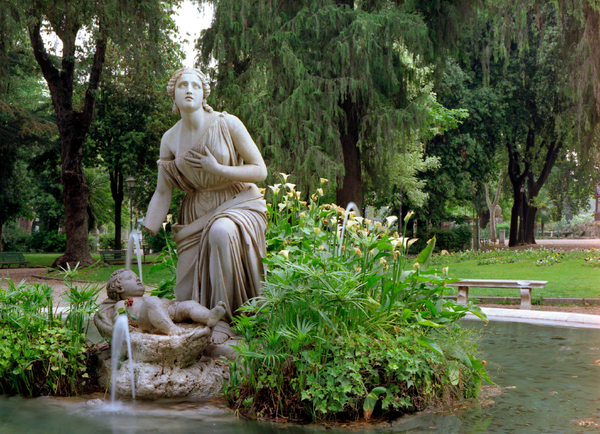 Galleria Borghese. Featuring works by Caravaggio, Raphael, and Rubens, this is one of the world's finest collection of sculptures and paintings. For a romantic experience, take time before or after your visit to stroll the surrounding gardens.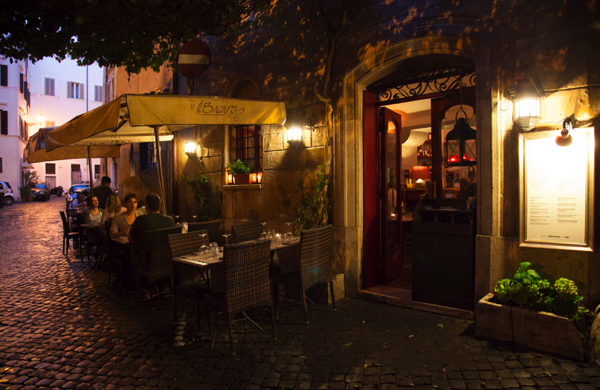 Alfresco Dining. Sharing a meal outdoors is truly one of Rome's greatest pleasures. Two of our favorite restaurants include Il Baraco, a hidden gem tucked away near the Pantheon, and Trattoria Da Lucia, located in the neighborhood of Trastevere.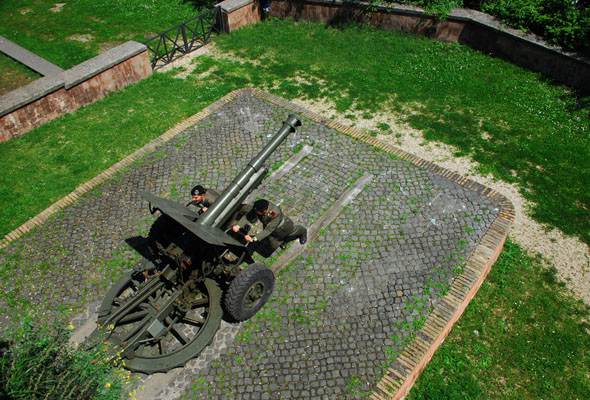 Janiculum Hill. A most romantic spot, make the walk here for incredible panoramic views of ancient ruins, notable monuments, historic cathedrals, and even surrounding mountains on a clear day. Be sure to get there by noon to watch a special canon shot, which has been a daily occurrence in Rome since 1847.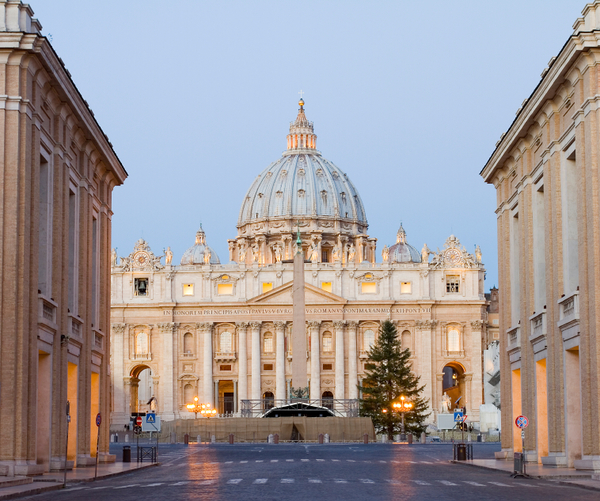 Vatican Scavi Tour. During your scheduled visit to the Vatican, explore the historic excavations beneath the foundation of St. Peter's Basilica. Only 250 people get to tour the catacombs each day, so be sure to reserve your tickets in advance with the Vatican Excavations Office.

PS - Learn why Rome's Trastevere neighborhood ranks as one of our top places to visit for an authentic honeymoon experience.
Janiculum image courtesy of turismoroma