The Traveler's Joy team is always on the lookout for spectacular honeymoon hotels, the coolest gear, and most interesting travel-related news spanning the globe. Highlighted by Cyber Monday travel deals and volcano boarding in Nicaragua, this week's edition of the Friday Five packs plenty of honeymoon inspiration.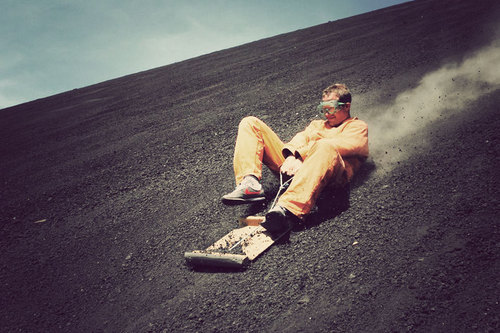 Looking for a great deal on honeymoon flights, hotels, and cruises? The travel industry is now embracing Cyber Monday deals.
If simply visiting a volcano isn't enough excitement for you, perhaps volcano boarding will fit the bill.
Google Street View now features global transit stations, including airport and train stations. Should be a great resource for world travelers.
"Cabineering" is Yellowstone's new glamping.
Love these new rolling suitcases. Super sleek and will look great on your honeymoon.
Image courtesy of gallivant.com