Last year we highlighted a selection of the world's scariest attractions in popular honeymoon destinations. This year, we're adding four more terrifying locales to the list. Between a chapel of human bones and a haunted island featuring hundreds of dolls, these notable tourist spots will send chills down your spine.
Chapel of Bones
Evora, Portugal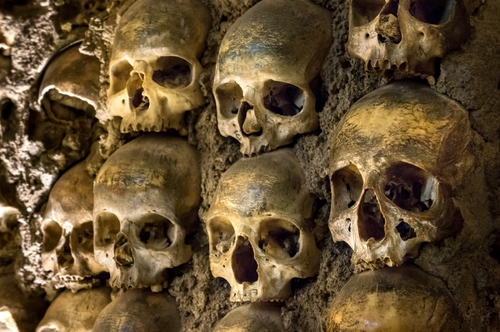 From skulls to femurs, this tiny chapel is made of bones from more than 5,000 monks dating back to the 16th century. As you pass through an entryway towards the front of the church, an inscription translates to, "Our bones that are here await yours." Meanwhile, if the building alone wasn't spooky enough, the corpses of a woman and young child hang on the wall from a chain.
Pulpit Rock
Norway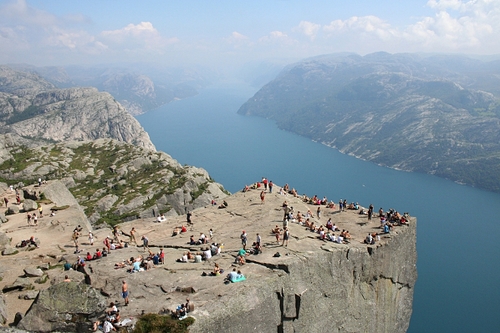 Also known as Preikestolen, this plateau isn't famous for ghosts or a haunted history, but rather for its natural features. Rising 1,982 feet over the Lysefjord, Pulpit Rock sticks out from the rest of the mountainside, with no barriers to prevent curious tourists from falling over the edge. This video alone is enough to get anyone's heart racing.
Paris Catacombs
Paris, France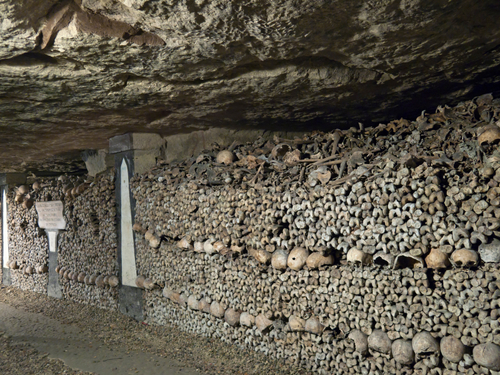 This incredible underground ossuary holds the remains of 7 million people. They were transfered here in the 18th and 19th centuries due to overcrowding and unsanitary conditions in the city's cemeteries. Today, more than 150 miles of tunnels run below the city, although just a few miles are open to the public for tours. Not for the claustrophobic, visitors will head down dark tunnels, spiral staircases, and past walls stacked to the ceiling with bones. Altogether one creepy, historic, and memorable attraction.
Island of the Dolls
Xochimico, Mexico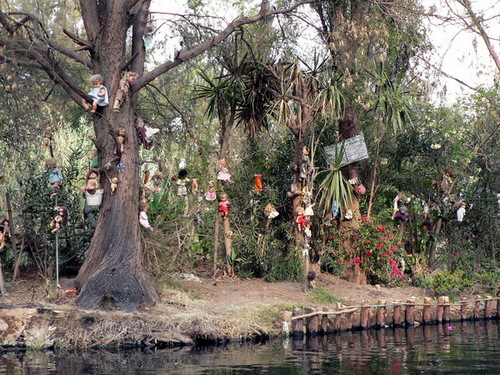 Easily one of the creepiest places in all of Mexico, although it was never intended to be that way. The island was originally dedicated to a little girl who drowned in a nearby canal more than a half century ago. Haunted by her death, the island's only resident attached a doll to a tree to protect the area from further evil. For years, the man continued to be possessed by the girl's spirit and became obsessed with hanging dolls all over the island. He later drowned in 2001, in the very same spot as the little girl.
In case you missed it, check out 4 more spooky travel destinations featuring Scotland and Long Beach, California.
Island of Dolls image courtesy of isladelasmunecas.com