Earlier this summer, we asked honeymooners to send us their very best photo from their recent getaway. While Jessie & Andrew took the top prize with this incredible snapshot, we still received dozens more photos from our amazing members! Check out a few more of our favorite summer honeymoon images.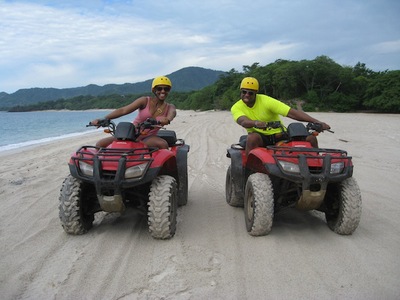 On the back of ATVs, Erica and Marlon cruised the beaches of Guanacaste Province in gorgeous Costa Rica.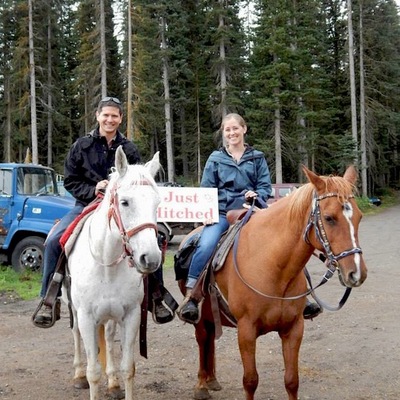 Allison and Michael traveled to the Canadian Rockies where they stayed at beautiful Moraine Lake. "The photo is from a four-hour horseback ride up to the Plain of Six Glaciers at Lake Louise," Allison said. "The views were just incredible, and the trip wouldn't have been possible without Traveler's Joy!"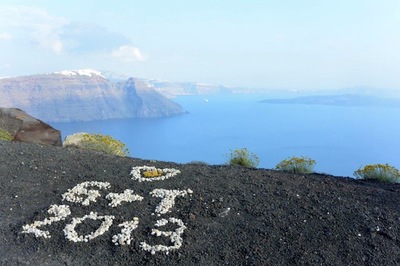 Victoria and her husband took the famous hike between the villages of Fira and Oia on the island of Santorini, Greece. "About halfway through the hike we decided we had to take a picture that would capture the view while being a lifelong keepsake, so we stopped and gathered white rocks and the native yellow flowers to leave our mark on the island," Victoria said. "This is one of most cherished images from the trip."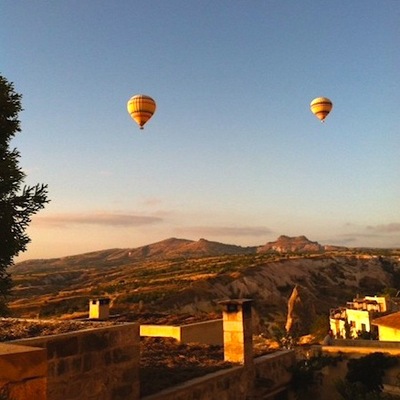 Sara and Diego took flight via hot air balloon in Cappaddocia, Turkey. "It was the most beautiful and memorable thing either of us has ever done (and romantic!)," Sara said.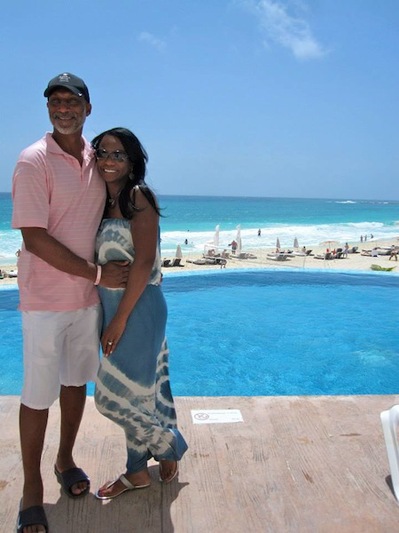 Venita and Roscoe took a snapshot in front of the soft white sand of Cancun, Mexico. "With the sun beaming and the lush waves of the ocean behind us, we began our honeymoon and marriage together," Venita said.
Going on a honeymoon getaway this autumn? We want to see your best snapshot! Send your photo and info to blog@travelersjoy.com.