"This is the best idea!"
As a customer service agent, this is what I hear all day from honeymoon registry members and guests.
Indeed, honeymoon registries are such a perfect idea, especially for couples that already have a lot of the household items that a bride and groom typically covet. However, it's common for friends and family to be unsure of how to plan a fun honeymoon wedding shower for couples -- especially those who have registered for travel experiences.
So how exactly do you wrap a snorkeling trip? After reading these tips, you'll easily be able to pull off a memorable wedding shower that makes it a thrill to give travel and activity-themed items to the couple.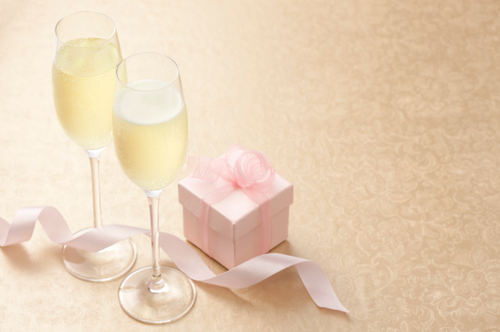 Guessing Game
One creative idea for a honeymoon shower is to make the gift giving time a guessing game! Each guest purchases a gift from the bride's Traveler's Joy (or any other honeymoon registry) page online. Then, they will wrap a small clue about the gift they purchased for the bride. This can be really fun! Encourage your guests to get creative with their clues. Some suggestions for clues might be: Drink umbrellas for cocktails on the beach; a small bag of peanuts for a contribution to a flight; or even a toy car for a contribution towards a car rental.
It's In the Cards
Each guest will also need to bring a greeting card with a description of the gift they purchased. The guests can either purchase a gift notification card from Traveler's Joy that will be sent to them or write the gift in their own greeting card.
The bride opens the wrapped "clue" and the group tries to guess the gift from the clue. Next, the bride opens the card and reveals the gift. A prize can be given to the guest that guesses the most correct gifts. This will definitely make the gift giving time fun for everyone!
I love hosting wedding showers myself and being able to hear about our members' ideas for their showers. Hopefully this idea will help you have a fun honeymoon shower that makes it easy and fun for friends and family to purchase the gifts you really need and desire.
What kind of creative games have you played at a bridal shower? Share your ideas over on Facebook!