I used to think that visiting a spa would be a waste of time when I traveled to an exotic place across the world. The last place I'd want to be was in a room with my eyes closed when I could be visiting markets, walking along picturesque side streets, or swimming at a tropical beach. It wasn't until I visited a yoga center in Nepal and had a local body steam treatment that I learned the value of a cultural spa experience - one that embraces local traditions and teaches you something about where you've traveled.
Some spa treatments have deep historical importance, like a visit to a Roman bath or a Turkish hammam. Others capture the spirituality of local people like a Native American sweat lodge experience. Sometimes, just being immersed in the aroma of local fruits and herbs is enough.
These three spas - aside from being located at spectacular resorts in ideal honeymoon destinations - have gone above and beyond to offer a cultural experience for the spa goer.
The Kinan Spa at the Maroma Resort, Mayan Riviera, Mexico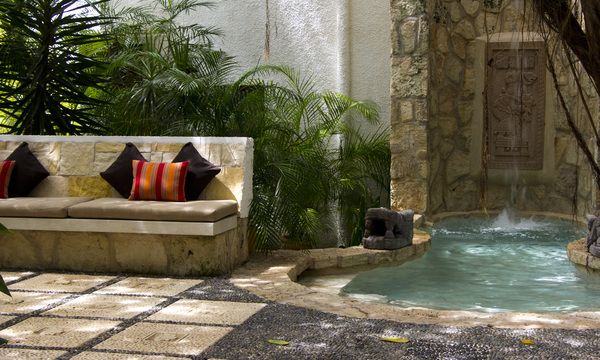 The Maroma Hotel on Mexico's stunning Mayan Riviera is a feast for the senses. The rustic grounds and magazine-perfect guest rooms are more than enough reason to be a guest here, but the on-site Mayan-inspired Kinan Spa may be the ultimate destination for tropical relaxation. The word 'Kinan' means energy or spirit in Mayan, which should be your first indication that they care deeply about their spiritual roots.
Many treatments here use local ingredients. Try the Kinan Body Glow, a soothing body treatment utilizing a Maroma-exclusive scrub made with avocado and papaya seeds. The Kinan Ritual treatment involves a herb-infused heated towel wrap, a scrub with local honey and salt, and finishes with a four hand massage. The aromas during your spa experiences will brings you face to face with the tropical environment that surrounds you.
Diving even deeper into Mayan culture, the Kinan offers Temazcal, an ancient tradition known to heal both the body and the spirit. Temazcal at the Maroma takes place in a traditional tent set on the beach and involves chanting, meditation, aromatic steam and a dip in the ocean. The hope is that your body is purified after a physical exertion. Traditionally this meant war, but these days it helps melt away daily stress and release toxins.
The Jeevaniya Spa at the Jeeva Klui Resort, Lombok, Indonesia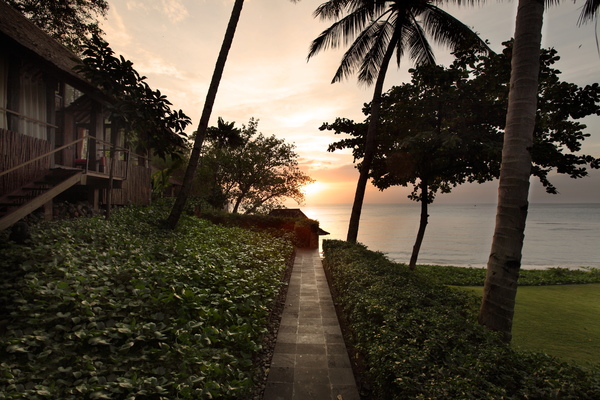 Set on the southern end of a secluded bay on the island of Lombok in Indonesia, The Jeeva Klui Resort feels like an oasis. The palapa rooftops of each room, suite, and pavilion compliment the natural beat of swaying palm trees and the rugged cliffs that protect the bay. The Jeevaniya Spa at the Jeeva Klui not only immerses you in this natural environment but also allows you to experience massages and spa traditions of Indonesia.
Jeevaniya's offering of Indonesian Heritage Healing massages feature traditional methods that have been practiced for generations on the islands of Java, Madura, and Bali. Try the Javanese massage (Urut Jawa), which uses push and stroke techniques and aims to improve blood flow. There is also the unique Indonesia Ginger Graze Massage (Kerokan Jahe) that uses ginger slices to open pores, promote blood circulation, and relax muscles.
If you'd rather enjoy a simpler spa experience, you can still chose from treatments using local ingredients like betel leaf, local sea pearl powder, Lombok coffee, and banana leaves. These unique additions speak to the natural beauty and diversity in Indonesia's approximately 18,000 islands.
Sibö Spa at the Los Suenos Resort, Playa Hermosa, Costa Rica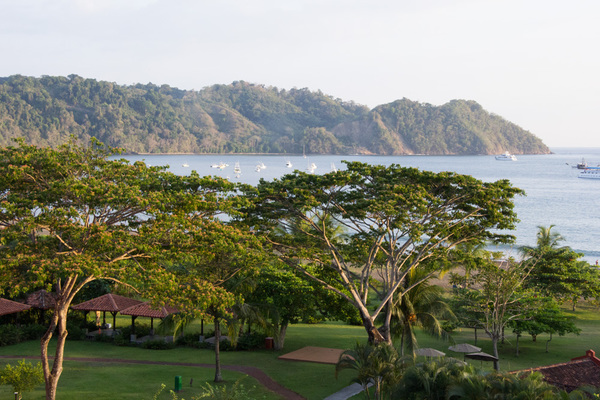 The Sibö Spa at the Los Suenos Resort brings Costa Rican spirituality into the spa setting through use of the elements of the rainforest. Spirit Sibö, to the indigenous Cabecar and Bri Bri people, is the creator of all life. The elements that Sibö created are represented at the Los Suenos in five distinctly Costa Rican spa experiences - Sun, Moon, Forest, Flower, and Rain.
Using color and mood and the power of aroma, these treatments aim to represent Costa Rican traditions abstractly. They all start with a mini-facial and a body treatment and end with a vichy shower and hydrotherapy bath using the power of colored mood lighting to help with spiritual transformation. These offbeat experiences are a perfect way to ease into the Pura Vida mindset that Costa Rica has made famous.
After your elemental Sibö experience, don't forget to enjoy the golden hues on the sunset as it melts into the Pacific Ocean over Hermosa Beach.