America is packed with one-of-a-kind road trip experiences that are particularly geared towards newlyweds. So we've joined forces with our good friends at Roadtrippers to bring you a series of blog posts that offer alternative honeymoon ideas for adventurous couples.
This week the focus is on amazing foodie destinations. Highlighted by colorful farmers markets, incredible grab-and-go food trucks, sustainable cuisine, and dazzling festivals, these four cities will provide an unforgettable food-themed honeymoon getaway.
Austin (TX)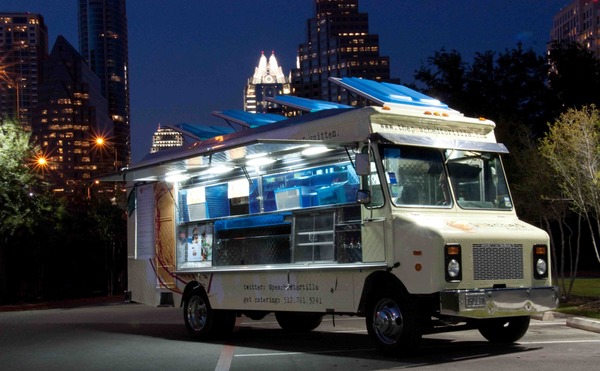 Between its renowned food truck scene, world-famous barbecue joints, and cutting-edge dining establishments, Austin is a dream destination for foodies. One must-visit spot is Stubb's, where the slow-smoked brisket and lively backyard area make this one heck of a memorable detour. Go for brunch and take in some live Gospel music over fried catfish, southern-style grits, and Bloody Marys.

New Orleans (LA)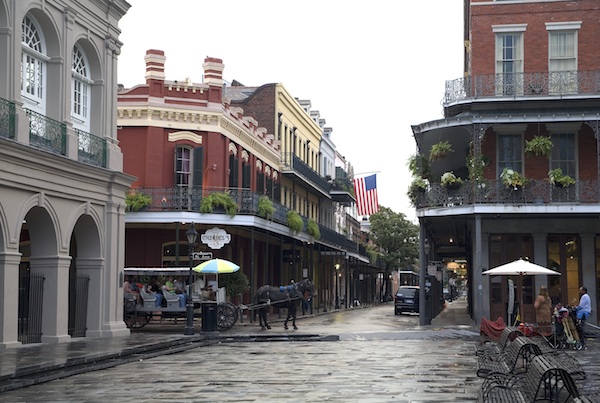 Traditional Cajun cooking and "New Creole" establishments merge perfectly in this charming southern city. Get your Cajun fix at Cochon over mouth-watering menu items like chicken & andouille gumbo and an oyster & bacon sandwich. Meanwhile, the Big Easy isn't the "Festival Capital of the World" for nothing. Be sure to attend a notable culinary event like the New Orleans Wine and Food Experience or Oak Street Po-Boy Festival.

Charleston (SC)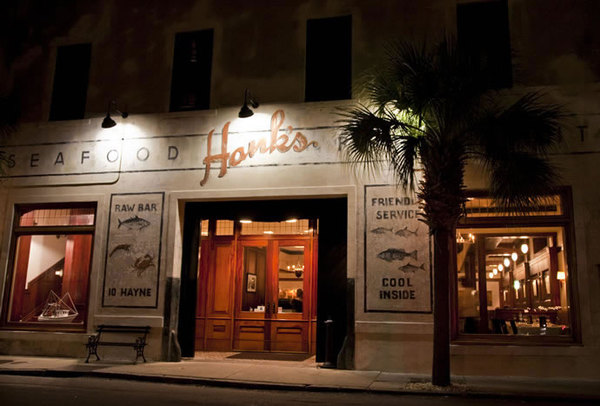 Charleston has recently emerged as a can't-miss foodie spot with its influx of acclaimed chefs and top-rated restaurants. Start your culinary journey at Husk, which only uses ingredients sourced from southern farmers. Nearby, Hank's Seafood serves up classic dishes in a memorable setting. After visiting the Charleston Farmers Market in the historic downtown area, head out to Bowens Island Restaurant for locally harvested oysters, cold beer, and a sunset view of marshes, wildlife, and nearby islands.

San Francisco (CA)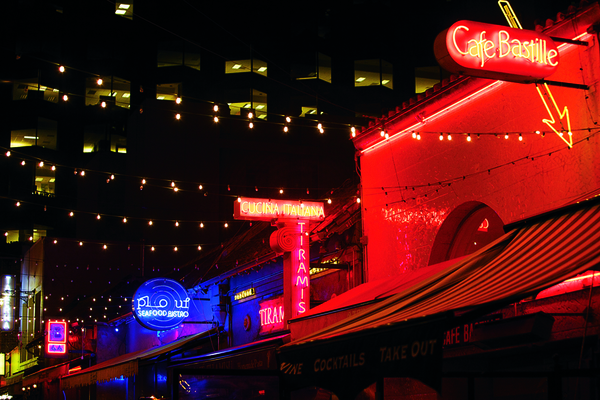 San Francisco truly is one of America's culinary meccas. The city boasts nearly 4,000 restaurants dishing out cuisine from all over the world. The region is also blessed with a mild climate year-round and enjoys easy access to phenomenal seafood, wine, produce, cheeses, and meats. Don't leave the region without visiting the Ferry Plaza Farmers Market, easily one of America's finest farmers markets.
Are you stopping at any culinary hotspots on your honeymoon? Tell us on Facebook!

Photo credits:
The Peached Tortilla
Alex Demyan and NewOrleansOnline.com
Hank's Seafood
SanFrancisco.com