Looking for a truly memorable honeymoon activity? Go al fresco and register for an outdoor dining experience during your ultimate getaway.
For a little inspiration, check out one of our all-time favorite spots -- Hartwood Restaurant near Tulum, Mexico. The picturesque restaurant, which allows diners to eat out under the stars beneath swaying palm trees, uses wood burning ovens and open grills to prepare fresh, local food (from grilled fish to pork belly).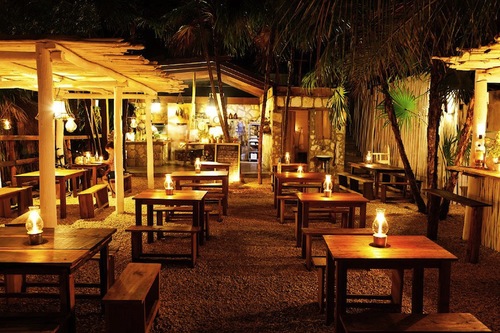 Meanwhile, beach huts, whitewashed roofs, wooden tables, and candles all add to the magical atmosphere.
No need to pinch yourself. This is your dream honeymoon restaurant experience come true.
Are you planning any memorable outdoor dining experiences for your honeymoon? Tell us all about where you plan on dining out.
Photo credit: http://www.paranaofalarsozinha.blogspot.com/