This month's honeymoon with a view comes from the incredible desert landscape of Namibia set in the heart of NamibRand Nature Reserve.
Driven entirely by solar power, Wolwedans luxury camps are nestled into the surrounding dunes and constructed using poles, elevated wooden decks, and roll-up canvas walls.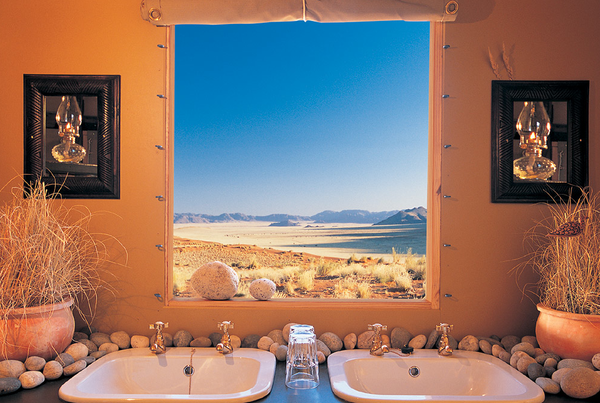 If the views weren't enough, honeymooners can expect candlelight dinners, luxurious suites, a wide range of massage services, and even star beds for romantic nights out on the dunes.
Meanwhile, there's no shortage of activities that newlyweds can participate in. Highlights include scenic drives, walking safaris, hot air ballooning, local village tours, and scenic flights.
Did your honeymoon feature an incredible view? We want to see it! Send your best snapshot to blog@travelersjoy.com and we'll feature it in an upcoming article.