Looking to experience a secluded honeymoon getaway that you'll remember forever? Look no further than Jicaro Island Ecolodge in Nicaragua.
Situated on a private tropical island in the middle of scenic Lake Nicaragua, this luxury nature eco resort allows for the ideal combination of relaxing in your room, revitalizing at the wellness center, and actively exploring Nicaragua's amazing flora and fauna.
In other words, this is the romantic island getaway you've always been dreaming about.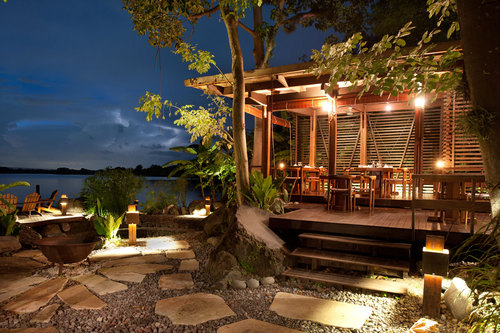 Just picture yourself starting the day with sunrise kayaking and morning yoga before soaking in the views from your private hammock. After an afternoon horseback ride through tropical terrain, conclude the day with a candlelight dinner on a floating deck on the lake.
The options for exploration, adventure, romance, relaxation, and rejuvenation make Jicaro a first-rate honeymoon pick.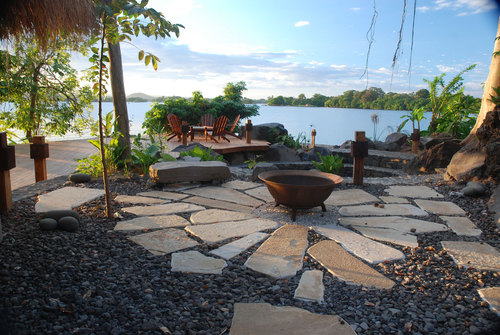 Due to its remote located on a small private island, Jicaro is accessed by a quick boat ride from the historic town of Granada. Once there, you'll be astounded by the incredible views of Mombacho Volcano located just across the lake.
Meanwhile, nine private casitas serve as the perfect setting for romantic escapes. The nine casitas all feature panoramic lake views and are within a short walk from the property's pool, restaurant, and wellness center. Each casita is two stories and comes with a private bedroom and a king size bed on the second floor, plus a spacious living area and outside deck on the first floor.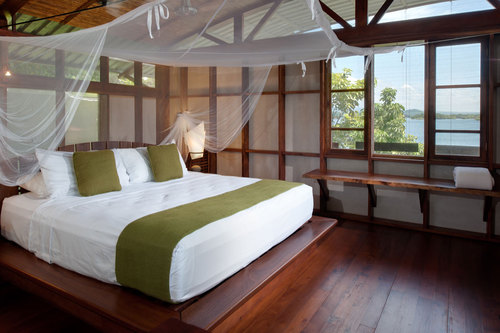 Jicaro is also a honeymoon spot where you can find the perfect combination of relaxation and exploration. Featured tours and activities range from easy to challenging, and are all accompanied by a private guide who will teach you about local flora and fauna, Nicaraguan history, culture, and day-to-day living.
Notable activities include sunrise/sunset kayaking, canopy tours, bird watching, boat tours, artisanal fishing, Granada city tours, volcano tours, and horseback riding, among many others.
Drop your bags at Jicaro Island Ecolodge in Nicaragua for an unforgettable honeymoon experience. Click here for more information on current hotel packages, including special honeymoon deals.
Sponsored post