For years, Bermuda has lured honeymoon couples to its pristine pink sand beaches, quiet coves, charming cottages, and impeccably maintained gardens. Although tiny at just 21 miles long by one mile wide, the island is packed with once-in-a-lifetime activities. Below, we've revealed three of our favorites, a trio of can't-miss experiences that will ensure an unforgettable honeymoon.
Explore St. George's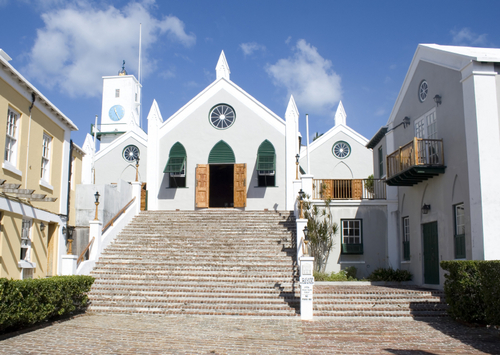 Start off your trip by exploring the historic town of St. George's, which was the first permanent settlement on the island and founded in 1612. Now a UNESCO World Heritage Site, St. George's features narrow, cobbled streets like Barber's Alley, plus other must-see spots such as King's Square and Saint Peter's Church. Newlyweds will certainly find the town's many shops, restaurants, museums, and pastel-colored homes to be quite appealing as well.
Hit the Beach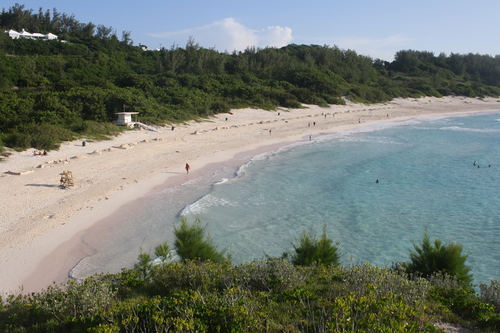 Since Bermuda is home to some of the world's most stunning beaches, couples should plan on spending at least a few days relaxing together on the island's soft pink sands. Located on the south shore, Horseshoe Bay is truly spectacular with its wide beach and rocky coves. Elsewhere, Church Bay is perfect for snorkeling, while John Smith's Bay is long, flat, and usually untouched by tourists.
Dinner With A View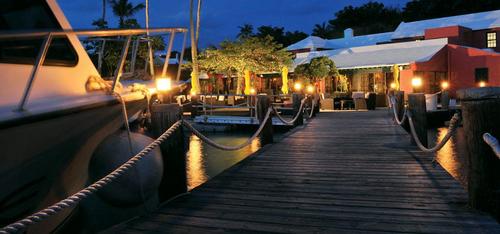 Enjoy a romantic dinner with glorious bay views at the Waterlot Inn, one of Bermuda's top dining facilities. In addition to serving some of the finest steaks and chops, the historic restaurant offers incredible sunset views thanks to its dockside location on Jew's Bay.
For more information on Bermuda, be sure to browse through our honeymoon destination guide. Considering a Bermuda honeymoon but pressed for time to plan? Let our Honeymoon Tipster service find your perfect accommodations.