Make Kura Design Villas in Costa Rica your ultimate honeymoon escape in 2013.
Situated on an impressive mountain ridge, Kura is a small luxury boutique hotel on the southern coast of Costa Rica where the rainforest-covered mountains of the Osa Peninsula meet pristine Pacific Ocean beaches.
Meanwhile, Kura's tropical minimalist architecture gives way to a luxurious romantic vacation experience and extraordinary ocean views. Just imagine yourself surrounded by nothing but a lush jungle where the only sounds you hear are from the wildlife of the tropical rainforest.
For nature-seeking newlyweds, this is the honeymoon getaway you've always dreamed about.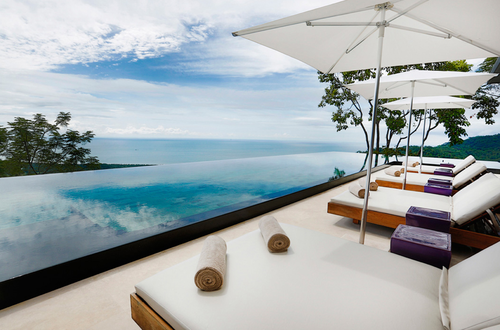 The gorgeous property offers six luxury villas, a 62-foot infinity saltwater pool, a spectacular outdoor poolside lounge and spa area, and an acclaimed restaurant serving traditional Costa Rican cuisine.
Each villa stands out with an open floor plan, king size bed, spacious private terrace with glass veranda, double rain shower with ocean view, bamboo ceilings, free wireless internet, and even binoculars. Additionally, the villas run on alternative sources of energy, such as solar panels, rain water collection systems, solar water heaters, and LED lighting.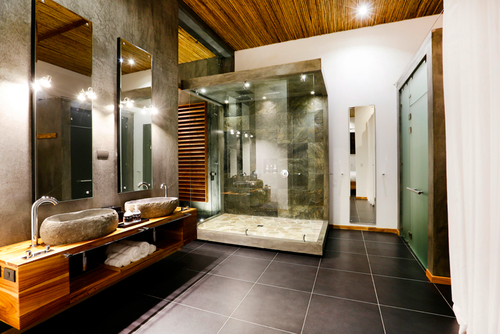 Elsewhere on the grounds, the spa boasts a wide selection of wellness and beauty treatments, including facials, massages, body wraps, scrubs, and deep tub soaking.
When it comes to outdoor activities and adventures, Kura has you covered. The hotel is nearby to Corcovado National Park, Caño Island Biological Reserve, Terraba-Sierpe Mangroves, Manuel Antonio National Park and the Ballena National Marine Park, among others.
In addition to wildlife expeditions, hiking trips, and boating excursions, guests also have the chance to go diving and snorkeling, walk the sands of four pristine beaches, go whale watching, try out horseback riding, hike to hidden waterfalls, and experience adventure sports such as whitewater rafting and ziplining.
Drop your bags this year at Kura Design Villas for an incredible Costa Rican honeymoon experience. Click here for more information on current hotel packages, including special honeymoon deals.

Sponsored post