It's easy to fall into a routine of doing "touristy" things while on your honeymoon. After all, you've heard about the attractions a thousand times. If you have the chance to visit world-renowned sites like the Eiffel Tower or Colosseum, you're going to do it.
But often, travelers will miss out on incredible local experiences if they only stick to the most visited attractions of a particular destination.
Our advice: Make an effort to head off the beaten path sometime during your honeymoon. Ditch the "hot" touristy districts one day and seek out a small neighborhood for a more genuine experience. When we hear from thousands of honeymoon couples each year, it's often the "offbeat" and "local" experiences that stand out most from their once-in-a-lifetime getaway.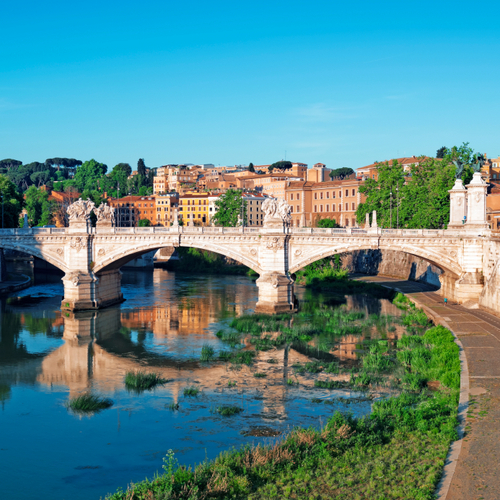 For instance, if your honeymoon travels take you to Rome, Italy, consider forgoing that extra day visiting major tourist sites. Instead, take a day to get lost walking around Trastevere, an authentic Roman neighborhood frequented by locals for great food and shopping.
With its cobbled streets, hidden alleys, and historic churches, this gorgeous section of the city is a true gem. Be sure to go early on a weekday morning to catch the colorful outdoor markets in action. Also, don't leave without taking in Piazza di Santa Maria, a beautiful and tranquil square home to one of Rome's oldest churches and a variety of charming sidewalk cafes.