At the Four Seasons Sayan in Bali, couples can take part in a most unique, authentic, and memorable honeymoon experience known as Tri Hita Karana.
The one-day program is based on the Balinese Hindu philosophy of life, meaning the "three sources of life" in the ancient Balinese Sanskrit language.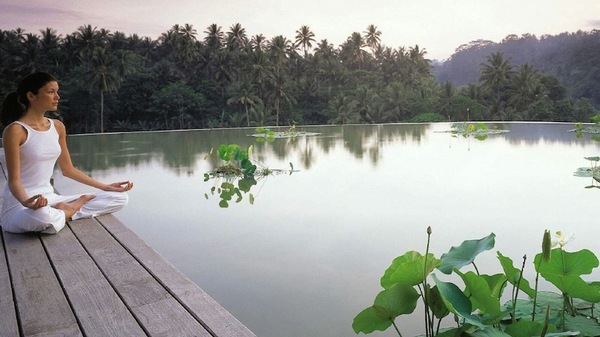 Highlights include:
-An early morning meditation session on the deck of the resort's rooftop lily pond perched high above a lush forest;
-An à la carte breakfast at Riverside café Bale followed by a tour of a local temple;
-A Balinese cooking class. After taking a garden tour and discovering local herbs and spices used in Balinese cooking, couples learn how to prepare a basic bumbu spice mix before cooking a Balinese feast; and
-A distinctive three-part massage intended to improve mental clarity, stamina and sleep, while also promoting longevity.
Are you considering a honeymoon to Bali or Southeast Asia? Add the Tri Hita Karana experience to your honeymoon registry.
Photo courtesy of Four Seasons Sayan