Can a honeymoon get any more romantic than this? Guests at Turtle Island in Fiji can enjoy a variety of intimate dining experiences, including open-air picnics and breakfasts on your own private beach.
But there's one Turtle Island experience that's truly unforgettable: A moonlight dinner under the stars by lantern light on a floating pontoon in the middle of the island's beautiful Blue Lagoon.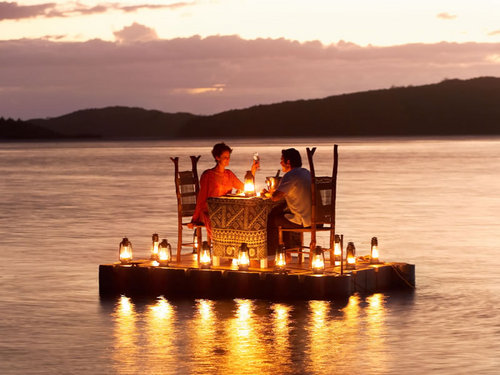 On a scale of 1 to 10, how would you rate this honeymoon experience for romance? Submit your rating on our Facebook page.