Most honeymoon destinations exude romance and relaxation. However, there's also a number of top travel destinations with a history of terror and paranormal activity. From cities with terrifying underground vaults to rural towns with battleground ghosts, read on to learn about four of the scariest honeymoon destinations around the world.
Edinburgh's Underground Vaults
Edinburgh, Scotland
While Edinburgh is well known for its iconic landmarks, festivals, and colorful streets, this historic city in Scotland is also famous for its maze of underground vaults and passageways that date back to the 1700s. Arguably the most famous is Mary King's Close, which has a reputation for being haunted by a girl named "Annie." Meanwhile, Edinburgh Castle is a renowned spot for hauntings, which makes sense with its history of executions, the Black Plague, and keeping many prisoners.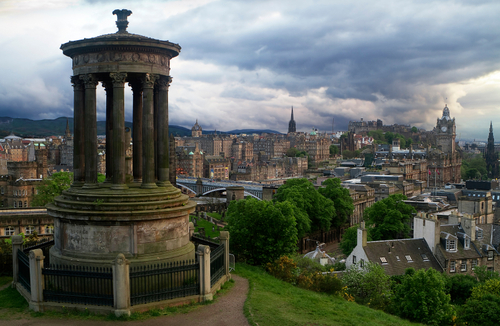 The Queen Mary
Long Beach, CA
Traveling to Southern California for your honeymoon? Think twice before booking a room at the Queen Mary in Long Beach. The luxury ship was docked here in 1967 and eventually restored into a hotel on a permanent basis. Since then, reported apparitions lurking aboard include children who drowned in the pool and a lady dressed in white. Cabin B340 also has a violent history filled with paranormal experiences.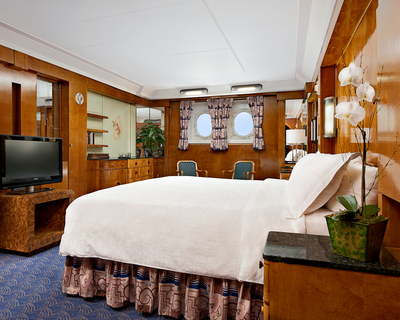 Tower of London
London, England
Between haunted tube stations and frightening tombs, London has no shortage of creepy places. The city is also home to the Tower of London, a riverside castle with a history of executions and other murderous activity. It's easily one of the most haunted places in the entire country. Common ghost sightings include Sir Walter Raleigh, Lady Jane Grey, and Anne Boleyn, the second wife of Henry VIII. The tower even offers twilight tours from November through March for those looking to experience the scary site once the sun goes down.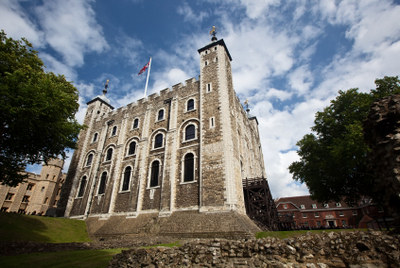 Gettysburg Battlefields
Gettysburg, PA
Just north of the Pennsylvania/Maryland border, the town of Gettysburg was the site of one of the bloodiest battles of the entire Civil War, leading to the deaths of nearly 51,000 men during the three-day battle. Not surprisingly, hauntings and ghost sightings have been frequent in the town and surrounding battle sites. For starters, there have been claims of soldiers roaming the battlefields searching for their comrades. In town, the Farnsworth House Inn still has more than 100 bullet holes in the walls from the battle. The historic house -- used in the war to hide confederate sharpshooters -- is another paranormal hotspot.
Click here to read about the paranormal activity that Traveler's Joy members Sally and Gene experienced on their recent honeymoon to Gettysburg.
What was the scariest destination you visited while on your honeymoon? Share with fellow newlyweds on Facebook!