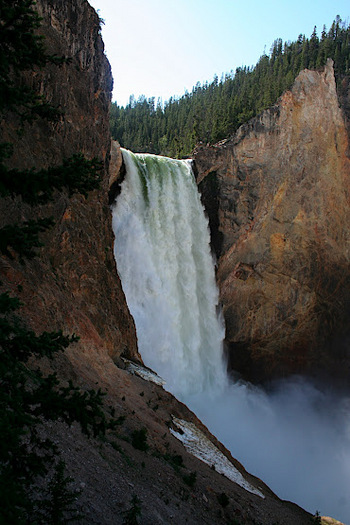 Lower Yellowstone Falls - Yellowstone National Park, Wyoming
Take Uncle Tom's Trail for this close-up view of Lower Yellowstone Falls. Composed of 300 stairs, the scenic path drops 500 feet to lead visitors to the bottom of the canyon.
Yellowstone National Park beckons honeymooners each year with its blend of wildlife, recreational activities, geothermal features, and stunning landscape. Tucked in the northwestern section of Wyoming, the park is also nearby to Grand Teton National Park and the destination town of Jackson. In addition to many national park attractions, newlyweds can also expect plenty of adventure activities, restaurants, shopping, and top-notch hotels and resorts. Plus, with skiing in the winter months and comfortable summer temperatures, the region is a four-season destination.
Got any amazing images to share from your honeymoon? E-mail your photo and a short description to blog@travelersjoy.com. Stay tuned to see if your photo is selected as the week's top image.
Click here to read about Traveler's Joy members Justin and Kacy as they recently spent their honeymoon in and around Jackson Hole.