Use your honeymoon registry to add a host of unforgettable food and drink experiences to your upcoming getaway. From romantic dinners with a view to poolside cocktails, we dish out six must-add dining and drink options to include on your honeymoon itinerary.
Sunset Cocktails
Whether poolside, at the hotel bar, or around town, mojitos and pina coladas taste good just about anywhere, especially if there's a premium view of the day's sunset.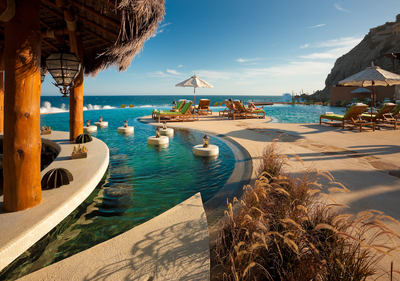 Photo courtesy of Capella Hotels
Capella Pedregal in Cabo San Lucas, Mexico features a swim up bar at its infinity pool, oceanside views, and excellent "Capella Margaritas."
Cheap Eats
We guarantee that your friends and family will get a thrill at gifting you interesting "foodie experiences" like roadside stands, food trucks, diners, and other impromptu stops along your journey. Some of the most delicious, authentic meals derive from these spots.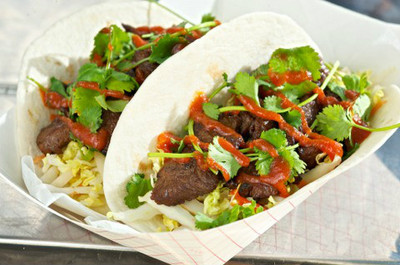 Photo courtesy of Garbo's Grill
Florida honeymooners just might find Garbo's Grill in Key West to be the greatest food stop of their entire trip. Mouth-watering menu items include fish tacos, jerk chicken quesadillas, and burgers and dogs wrapped in applewood bacon.
Nightlife and Shows
Be sure to add this category to your registry if you're planning to attend exciting events such as luaus, concerts, jazz clubs, and dinner shows.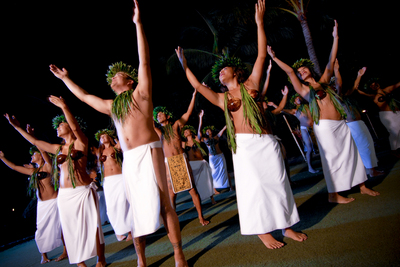 Photo courtesy of Old Lahaina Luau
The Old Lahaina Luau on Maui is one of the most authentic luau experiences honeymooners can find. In addition to its gorgeous waterside setting, the luau includes an excellent Hawaiian feast and bottomless mai tais.
Romantic Dinners for Two
This is a popular gift item among family and friends -- and it's easy to see why. Whether it's an acclaimed steakhouse or upscale bistro, a romantic dinner will be remembered forever. A must for every couple's registry.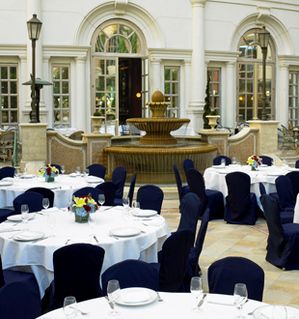 Photo courtesy of Bouchon Bistro
Thomas Keller's Bouchon Bistro in Las Vegas is that ideal spot. Napa meets Paris at this world-renowned dining spot featuring French bistro cuisine. With top-notch service and a menu that includes standouts such as Steak Frites, couples can expect the meal of a lifetime.
Room Service
Hoping for a late night snack or maybe just breakfast in bed? Make a honeymoon moment by adding room service to your registry.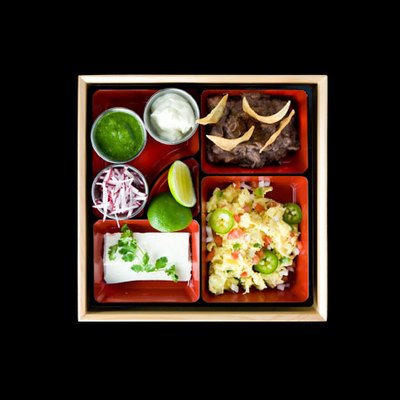 Photo courtesy of Hotel Americano
Heading to New York City for your honeymoon? Hotel Americano features Bento Box Room Service, with five meals available for breakfast, and five more available all day. The "Latino Box" features scrambled eggs with refried beans, veggies, and cheese.
Sunday Brunch
From buttermilk pancakes to made to order omelettes, don't miss out on an unforgettable spread.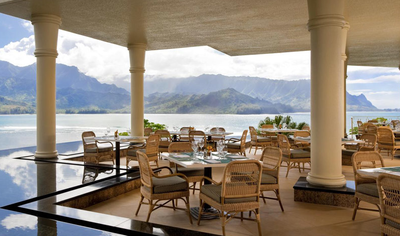 Photo courtesy of St. Regis
The Sunday Brunch at Makana Terrace at the St. Regis Princeville features a carving station, hand crafted sushi, and specialty omelettes, among many more options. With panoramic views of the lush mountains of Kauai, the oceanside dining experience is truly spectacular.