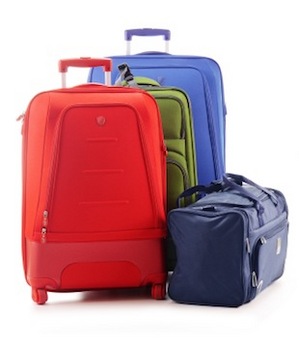 One week after revealing our top packing tips, we've compiled our ultimate honeymoon packing list for 2012. Equipped with this guide, you'll know exactly what to bring and what to leave behind for your once-in-a-lifetime getaway.
Carry-On Baggage



Airplane tickets, e-ticket confirmation, itinerary, and other essential travel forms


Driver's license or passport or visa


Credit cards, debit cards, AAA cards, and pre-paid calling cards


Money and traveler's checks


Vaccination forms (if necessary)


Prescriptions and other key medicines (such as aspirin)


Change of clothing plus a light sweatshirt or sweater (airplanes can get quite chilly!)


Travel entertainment like books, an iPod, headphones, and magazines


Small toiletry kit (with toothbrush and toothpaste, brush/comb, and makeup)


Camera


Sunglasses


Any valuables like jewelry or a watch


Emergency contact list, including personal doctors and credit card providers


Copies of all credit cards, passports, prescriptions, licenses, and other essential documents


Home addresses of family/friends to send postcards


Checked Baggage For Any Destination (One Week)



3 pairs of shoes: Comfy, athletic, and upscale


Up to 7 pairs of socks (mix athletic socks with dress socks)


Up to 7 pairs of underwear, 3-4 bras


2 pairs of shorts (if traveling to warm destination, of course)


3 pairs of pants (such as jeans, khakis, and slacks)


If hiking/trekking, 1 pair of hiking pants


1-2 belts


2 skirts or dresses


3-4 T-shirts


3 blouses or tops for women; 3 polo shirts or dress shirts for men



Swimwear (Lands' End Canvas has a stylish and affordable selection)


Workout gear (shorts and shirt)


Evening jacket or pullover


Toiletries: Deodorant, hand/body cream, soap, face wash, shampoo/conditioner, razors and shaving cream, bug repellent, floss, other personal hygiene items, sunscreen. Note: To save space and reduce weight, purchase travel-size toiletry items.


Evening bag (for dinner and on the town) and day bag (for guidebooks, food/drink, storage, hiking trips)


Electrical adapter for foreign destinations


Camera essentials (memory cards, chargers, film, tripod)


Chargers for electronics


Travel resources (guidebooks, maps, language books)


Travel alarm clock


Travel umbrella or waterproof rain jacket


Travel medical kit: Includes Band-Aids, fiber supplements, diarrhea medicine, and more


Various plastic zip-lock bags (for storage and laundry)


TSA-Approved travel locks


Contacts and solution (plus travel case)


Water bottle


Money belt (depending on your honeymoon destination(s) and itinerary)


Small travel journal


Essentials for Beach Honeymoon



Beach hat or ball cap


Aloe vera


Lip balm


Tote bag for beach/pool/souvenirs


Watershoes (such as Teva's Tirra - $80.00)


Essentials for Safari Honeymoon



Small binoculars


Hiking boots


Clothing in neutral colors for optimal game viewing (bright clothing can disturb wildlife)


Safari hat


Wildlife guidebooks


Hand sanitizer


Essentials for Winter Honeymoon



Waterproof ski pants/snowsuit


Waterproof winter jacket


Waterproof boots


Wool socks


Long underwear


Turtlenecks


Sweaters


Waterproof gloves


Neck warmer


Warm hat


Goggles for outdoor winter activities


Waterproof bag for winter gear


Optional foot/hand warmers


Did we leave anything off the list? Tell us what else you'd bring for your once-in-a-lifetime trip!