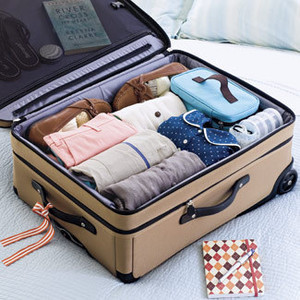 You've booked your tickets and secured your hotels, now it's time to get packed for your honeymoon. Follow these easy organizational tips and travel recommendations to ensure your trip is a breeze.
Before You Go
-Start your packing list at least one week before your scheduled departure. If your honeymoon plans have you leaving soon after your wedding, you don't want to be rushing out the door, especially on the heels of a dizzying last few days. Plan ahead and get packed early to prevent stress and a higher chance of forgetting key items behind. You'll be glad you did in the end.
-Label your luggage inside and out. Also, mark your suitcases on the outside with something unique to avoid losing them. Just a few simple adjustments will deter other travelers from mistaking your bags for their own. Ideas include creative luggage tags and colored string.
-Keep an inventory list just in case anything goes missing.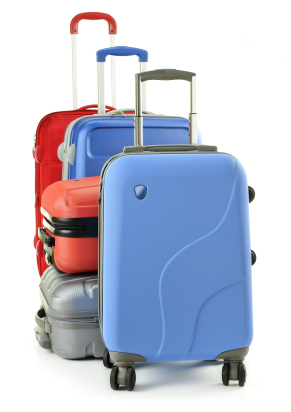 Packing Methods
-To avoid wrinkling, roll but don't fold your clothes and pack them tightly. Lay each item face down, fold the sleeves back, and then start rolling up from the bottom.
-Pack plastic bags or ziplock bags. You'll find these especially useful for toiletry items (to prevent spills) and storing dirty clothes.
-Pack all of your belongings in clear plastic bags and divide them by item, such as shirts, underwear, or shorts. This really comes in handy for organization and maximizing space.
-Don't pack shoes you've never worn before. Whether it's hiking boots or upscale dress shoes, broken-in shoes will prevent blisters and other foot issues that could otherwise leave you from participating in much-anticipated activities.
-Stuff underwear and socks into shoes. This will maximize space and help keep their shapes.
-Mix up your clothes among your suitcases just in case a bag gets lost. At least you will both have some clothing essentials when you reach your destination.
-Assemble a carry-on bag with the following: Any key medication, important documents like tickets, itineraries, or emergency contact info, a change of clothes, and entertainment options such as magazines, books, or cards.
Leave it at Home
-Keep your computer, cell phone, and other electronics at home. After all, this is your honeymoon. Pay attention to each other and relax!
-Provide hotel information, contact information, and your itinerary for friends and family.
-Make photocopies of your passport, credit cards, and IDs. Also, make two sets of photocopies of these. Bring one with you and leave the other behind.

Now that you're equipped with a number of key packing tips, it's time to start packing. Stay tuned next week as we'll reveal our Essential Packing List for 2012.
Got any helpful travel packing tips that we missed? E-mail us at blog@travelersjoy.com and we'll add them to the list!