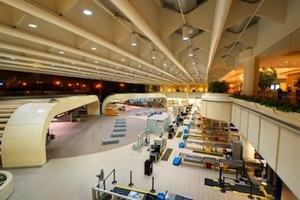 Got upcoming honeymoon plans that require air travel? Before you secure those plane tickets, check out the results from Travel + Leisure's survey of America's best and worst airports. The findings may have you reconsidering where you take off, connect, and land for your once-in-a-lifetime trip.
In its first-ever airport survey, the magazine asked readers to rate the nation's 22 major airports in seven categories: flight delays, design, amenities, food and drink, check-in and security, service, and transportation and location.
As for some of the most interesting results, many of the best airports on the list took proactive measures in recent years like updating terminals and adding key amenities. On the other hand, several major airports like Los Angeles and Philadelphia may be worth bypassing due to issues surrounding antiquated infrastructure, overcrowding, and massive delays.
Tips: Seek out the earliest flights in the day to avoid delays. Also, look to fly through regional or alternate airports. For instance, Baltimore was rated much higher than Dulles and ranked the best for on-time departures.
You can read the full article here. Read below for the top five best and worst airports.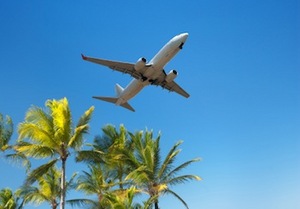 America's Best Airports
No. 1 - Minneapolis (MSP)
Well regarded for its shopping, food/drink options, and check-in/security ease. No. 2 for design, cleanliness, baggage handling, staff communication, and airport location.
No. 2 - Charlotte (CLT)
Receives top marks for Wi-Fi, baggage handling, and staff communication, plus third for location, and second best check-in/security process.
No. 3 - Detroit (DTW)
Tops for cleanliness, design, location, lounges, and business centers, plus third for service and fourth in baggage handling.
No. 4 - Orlando (MCO)
MCO ranks high in a number of categories, including third overall for Wi-Fi, No. 2 in shopping, and No. 1 for kids' zones. It finished best overall for luggage trolleys and accessing a rental car.
No. 5 - San Francisco (SFO)
SFO is lauded for its convenient public transportation system. The airport is also clean, boasts a modern design, finished fifth in baggage handling, and has reliable Wi-Fi.
America's Worst Airports
No. 1 - New York La Guardia (LGA)
La Guardia ranked worst overall for check-in and security process, baggage handling, Wi-Fi, staff communication, design and cleanliness.
No. 2 - Los Angeles (LAX)
LAX ranked near the bottom in many categories, including location, check-in/security, baggage handling, staff communication, and terminal cleanliness.
No. 3 - Philadelphia (PHL)
Philly ranked low for its poor design and lack of cleanliness, plus a surly staff, and long lines. It also came in second-to-last for baggage efficiency.
No. 4 - New York (JFK)
JFK ranked low for its distant location, baggage efficiency, service, and long check-in/security queues.
No. 5 - Newark (EWR)
Newark ranked the highest of all NYC-Metro airports, but still finished at No. 5 on the list. It ranks 16th for staff communication and 18th for design and baggage handling.