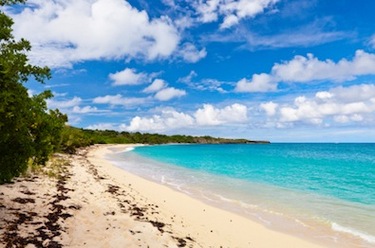 Packed with lush forests, mountains, white-sand beaches, colorful towns, and excellent water sports, Grenada is one of the Caribbean's most picturesque and authentic islands. While the gorgeous capital city of St. George's understandably attracts many cruise-ship crowds, the island still manages to keep a laid-back vibe and has largely prevented mass tourism from changing its extraordinary landscape.
Start with the historic capital of St. George's with its beautiful natural harbor framed by colorful Georgian colonial buildings. This city is easily one of the most picturesque in the entire West Indies, complete with red-tile roofs, hilltop forts (Fort George and Fort Frederick), and bustling markets (Market Square).
Known as the "Isle of Spice" due to its production of nutmeg, cinnamon, cloves, ginger, and mace crops, Grenada is actually one of the world's biggest spice exporters. In fact, many spice companies on the island are open to the public, including De la Grenada Industries, which features verdant gardens, facility tours, and acres of tropical fruit. The island is also home to a number of distilleries, including the renowned River Antoine Rum Distillery in St. Andrew's, one of the oldest rum distilleries in the world.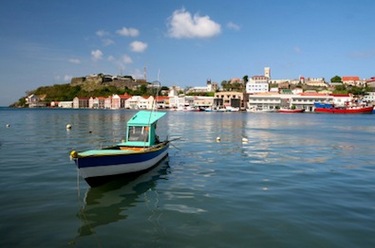 Beach lovers will immediately fall in love with Grand Anse Beach, widely considered one of the top beaches in the world. With two miles of white sand, crystal clear waters, and breezy palms, this sheltered strip of shoreline is perfect for water sports, romantic walks, and lazy days in the sun. Also, just south of Grand Anse, scenic and peaceful Morne Rouge Beach is one of Grenada's most underrated beach spots.
Meanwhile, outdoor enthusiasts will go wild over Grand Etang Forest Reserve. Located in the center of the island, this rainforest is filled with giant palm, wildflowers, bamboo, exotic monkeys, tropic birds, and Grand Etang Lake, an extinct volcano crater. The park also features an excellent trail network. Be sure to take the Shoreline Trail for a leisurely trek around the magnificent mountain lake.
After sustaining devastating damage from Hurricane Ivan in 2004, including extensive destruction to its crucial spice industry, Grenada has bounced back and is now thriving more than ever before.
Newlyweds thinking of a Caribbean honeymoon this year will find Grenada to be a most enchanting destination. With a wide range of accommodation options, gorgeous scenery, historic sites, wide stretches of sand, plus numerous outdoor activities available, the trip of a lifetime awaits.
Been to Grenada? Got any other must-visit sites for future honeymooners? E-mail us at blog@travelersjoy.com or let us know on Facebook.
Planning a trip to Grenada soon? Let the Traveler's Joy Honeymoon Tipster service assist with your trip plans, everything from hotel accommodations to activities to overall travel advice.