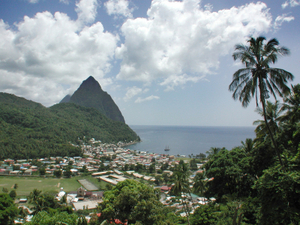 Much like an actor dreams of getting that coveted golden trophy and the endless recognition of an "Academy Award Winner" mention before their name, St. Lucia can boast such a trophy just the same. It's not an Oscar statue, but it's one of the most desirable awards given by the travel industry. Voted "The World's Leading Honeymoon Destination" by the World Travel Awards not once, nor twice, but eight times in a row, St. Lucia should always be a contender in your honeymoon decision making.
As given in its title of leading honeymoon destination, St. Lucia is a romantic island boasting beautiful weather, excellent resorts, and pristine beaches, much like the rest of its Caribbean counterparts. Perhaps what sets it apart from the rest, however, are its lush mountain peaks, particularly the famed Pitons, that make for the perfect backdrop to any romantic vacation.
On a recent trip to St. Lucia, I was able to explore deeper into the island. With quaint fishing villages sitting at the root of the mountains to the active volcano that sits to the west of the island, St. Lucia offers the perfect combination of beach and adventure. Try your hand at ziplining, go swimming in a waterfall, or take a day and go shopping in
Castries.
Tip: Sulphur Springs is home to a seven-mile wide volcanic crater that visitors to St. Lucia can drive to. Visitors should not miss the hot springs and mud baths.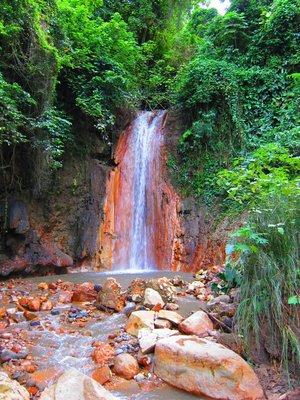 With a plethora of stunning resorts and arguably some of the most luxurious in the world, there are plenty of options for your dream stay. Arguably St. Lucia's most romantic resort, Jade Mountain is enticing to any honeymoon couple looking to bask in the sun and enjoy luxurious surroundings. Similar in location where no two rooms are alike, Anse Chastanet is located next to Jade Mountain and is one of St. Lucia's few resort properties with the iconic view of both the Piti and Gros Piton mountains floating upon the Caribbean Sea. Furthermore, if you're a water sport enthusiast, this is the go-to spot for travelers wanting to do a little scuba diving.
*Note: For divers, even if you do not choose to stay at Anse Chastanet, outside guests are typically brought here as your starting point.
For more affordable options, check out The Landings St. Lucia, an environmentally friendly resort with the perfect set of romance packages to enhance any couples' stay. Or drop your bags at the 60-acre resort Windjammer Landing. For those searching for an all-inclusive vacation, there are a few noteworthy options to choose from, with three elegant Sandals resorts.
Tip: Couples should be sure to search for a hotel located on the Caribbean side of the island, whereas choosing a resort on the Atlantic side may disappoint some. Waters on the Atlantic side are generally rougher and less appealing for swimming.