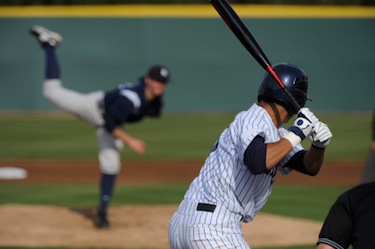 Interested in a thrilling baseball experience during your once-in-a-lifetime trip? Ever wanted to witness an exciting soccer game in Europe between regional rivals? No matter if you're a sports enthusiast or just a casual fan, a sports-centric honeymoon will provide memories of a lifetime and give you a unique chance to learn about other cultures, pastimes, and events. Whether it's a spring training game in between trips to the beach in Florida or an authentic bullfighting experience in Madrid, consider these seven sports-themed ideas for your upcoming honeymoon.
Baseball
Experience America's favorite pastime wherever your honeymoon plans take you. If you're visiting sunny Florida or Arizona, grab tickets to a spring training game in February or March. Taking a road trip across the country? Stop by a famous minor league ballpark like Raley Field in Sacramento, MCU Park in Brooklyn, or Durham Bulls Athletic Park in North Carolina and see why the games are renowned for their amazing fan experiences. Or go big with a major league baseball experience. The Miami Marlins will be moving into a brand new state-of-the-art stadium starting in 2012.
Sports Museums
Take a trip down nostalgia lane by making a detour to a sports museum or Hall of Fame. With many museums located in destination cities around the world, it's a relaxing and memorable way to spend an afternoon. Some of our favorite museums include the Hockey Hall of Fame in Toronto, the International Tennis Hall of Fall & Museum in Newport, Rhode Island, the National Baseball Hall of Fame in Cooperstown, New York, and the Lake Placid Olympic Museum in Lake Placid, N.Y.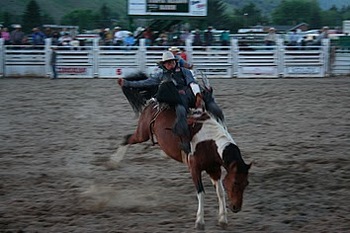 Rodeo
Get a true taste of the Wild West by experiencing a rodeo on your upcoming honeymoon. From Western Canada to the Rocky Mountain states of the U.S., rodeo competitions are a traditional spectacle, showcasing the best bull riders, cowboys, and barrel racers around. Visiting Yellowstone National Park on your honeymoon? The Jackson Hole Rodeo is open Wednesdays and Saturdays during the summer and located at the picturesque Teton County Fairgrounds in downtown Jackson.
Soccer
As the world's most popular sport, it's not hard to find a professional soccer match going on wherever you may be traveling -- and that includes dozens of top honeymoon destinations like France, Italy, and Mexico. See if you can book tickets for a riveting national contest in the country you're visiting, whether it's the Italian Serie A, German Bundesliga, or Mexican Primera Division. Serious soccer fans should book well in advance for major cup match-ups such as UEFA, Euro, or Champions League.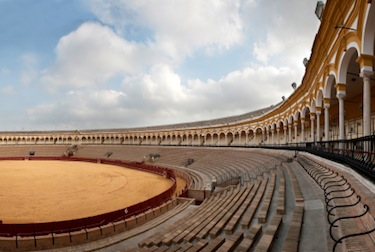 Bullfighting
Popular in Spain, Portugal, and several Latin American countries, bullfighting has been a traditional sport in these locations for centuries. If your honeymoon plans have you visiting Spain, be sure to head to Las Ventas in Madrid for some of the very best bullfighting in the world. Consider a visit during May or June during the San Isidro Festival. Meanwhile, Plaza de Toros in Mexico City is another famous bullfighting stadium and considered the largest ring in the world.
Sumo Wrestling
Sumo is a tradition Japanese form of wrestling entertainment that dates back many centuries. For honeymooners traveling to Japan, a sumo event should be at the top of your "must-do" activities list. From the exciting competition to the ancient rituals and to colorful atmosphere, the entire experience is quite a spectacle. See if you can attend one of the Grand Tournaments. These exciting sumo events are held throughout the year at a number of iconic Japanese venues.
Tennis
Like soccer, professional tennis is also one of the world's most popular sports and features quite an expansive tour schedule. Best of all, each of the four major championships are held in world-class destinations: Melbourne, Paris, London, and New York. Or simply attend a regional ATP tour event like the Rogers Cup in Toronto or Sony Ericsson Open in Miami.
Got any other sports-centric honeymoon ideas? Let us know on Facebook or send an e-mail to blog@travelersjoy.com.