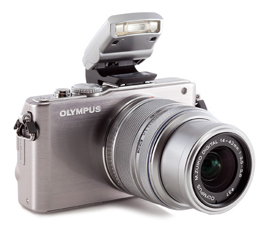 'Tis the season to cross off that ever-growing honeymoon travel gear checklist. Hopefully you're on Santa's "Nice List" because these must-have travel gadgets will not only enhance your upcoming trip, but they'll also make traveling a breeze.
For Your Honeymoon Snapshots
Considered one of the most upscale "compact" digital cameras, the Olympus PEN E-PL3 promises excellent photo quality and superb overall performance. Complete with a dust reduction system and face detection technology, this model provides great bang for the buck when it comes to features, size, photo quality, and performance. Starting at $599.00.
Connect Anywhere Around the World
The Universal Travel Adapter is compact, portable, and compatible with more than 150 countries, including Australia, China, and all of North America and Europe. It's perfect for honeymooners visiting numerous countries during their once-in-a-lifetime trip. Starting at $25.00.
Optimize Luggage Space
With Space Bag To Go, you'll be able to pack twice as many belongings and really optimize extra room in your baggage. These airtight bags are waterproof and reusable, and may even prevent you from paying extra baggage fees. Choose from medium bags, large bags, personal pouches, and push down bags. Starting at $19.95.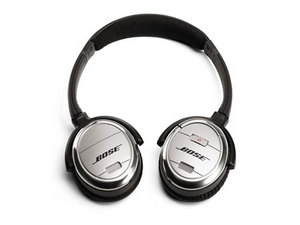 Tuning Out With Some Tunes
The Bose QuietComfort 3 sets the standard when it comes to first-rate noise-canceling headphones. The model offers a compact design, super comfy foam earpieces, a rechargeable battery, highly-effective noise-canceling technology, and the ability to fold up. Starting at $349.95.
Transporting Your Toiletries
These practical "Go Gear" travel tubes by Cool Gear will make transporting your toiletries a cinch. This particular three-pack comes with three different sizes of leakproof containers perfect for shampoos, lotions, mouthwash, and more. Starting at $10.99.
Organizing Your Travel Items
Cocoon's Grid-It organization system is designed to hold individual travel items firmly in place for easy access and efficiency. Grid-It provides versatile organization for items such as the iPod and BlackBerry, plus thumb drives, a keyboard mouse, adapters, tools, cameras, and more. The slim configuration fits perfectly into any backpack, laptop case, or satchel. Starting at $9.99.
Protecting Your Valuables
Through Waist Safe, you'll be able to keep your most important documents with you at all times -- without looking like a fanny pack-wearing tourist. The adjustable, lightweight cotton pouch fits under your clothes, features two zippered pockets, and one hidden credit card pouch. Simply, you'll always have easy access to your documents and they'll never be a target for thieves. Starting at $11.95.