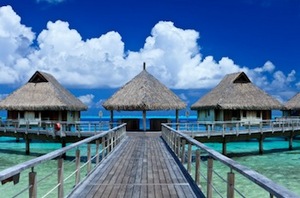 Did you recently get back from your honeymoon? Got some helpful advice for future newlyweds about to embark on their trip of a lifetime? We want to hear from you! We're looking for helpful honeymoon tips for future newlyweds, no matter the topic. So whether your honeymoon tips cover planning, packing, travel, or romance, let us know.
For instance, got tips about how to plan a honeymoon that has the perfect balance of exciting activities, romance, and relaxation? Have some ideas on how to save money throughout your trip yet still pull off the dream honeymoon? We want to hear about it!
Simply send your honeymoon tips to blog@travelersjoy.com. Once all submissions have been received, we'll feature a selection of the best entries as part of an upcoming feature story. Be sure to stay tuned for updates and to see whether your honeymoon tips will be highlighted.