Amazing food experiences can often make the difference between a good honeymoon and an unforgettable one. These moments can also open your taste buds and minds to entirely different cultures and regional delicacies, leading to new discoveries and learning experiences along the way. Whether you're hoping to chow down at a bustling city market, indulge at an upscale establishment, or discover a terrific neighborhood trattoria while on your honeymoon, consider these top worldwide food destinations for your upcoming trip.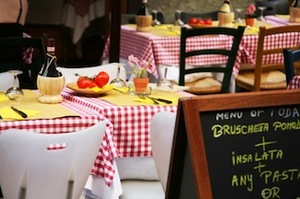 Rome
Thanks in part to its great variety, Rome remains one of the world's top dining destinations. Choose from Caprese sandwiches, gnocchi, handmade pastas, thin pizza, or risotto. Be sure to head down to Campo dei Fiori for the bustling morning market. This colorful market is always buzzing with activity and features a variety of fresh fruits, vegetables, meats, flowers, and desserts. Also, stop by one of the city's top trattorias for an authentic Roman dining experience. Ditirambo and Hostaria Romana are widely considered to be among the city's finest trattoria establishments.
Paris
Paris is THE place for food enthusiasts. One could certainly say that culinary experiences here are just as much of an attraction as the Eiffel Tower or Louvre. First, you've got endless patisseries like Pierre Herme featuring freshly baked bread, pastries and desserts. Next, the city boasts energetic cafes, coffee shops, casual bistros and al fresco dining. Finally, mix in some of the city's food markets, and cheese shops, plus upscale dining spots like Le Cinq, and it's easy to see why Paris continually ranks as one of the world's premier food destinations.
New York City
New York is a 24-hour food paradise. For instance, newlyweds can enjoy dynamic food from just about every type of ethnic cuisine. From the East Village to the Upper West Side, the city also has dozens of unique neighborhoods, each with their own specialties. No matter the season, couples will have unlimited options, from upscale spots like Per Se and Gramercy Tavern to world-famous delis, pizza joints, sushi bars, and outdoor markets. The Union Square Greenmarket is not to be missed during the warm weather months and during the holidays. All the while, Chelsea Market boasts a number of top bakeries, restaurants, and specialty food shops.
Tokyo
This is where you'll find the freshest, tastiest sushi in the world. Visit the famous Tsukiji Market, regarded as the world's largest fish market and a place where more than 400 varieties of seafood are handled. But Tokyo isn't all about seafood. Tempura, udon, izakaya, and gyoza are also standouts and frequently found on menus of casual restaurants and fine dining spots alike. And don't forget to order some warm sake with your meal!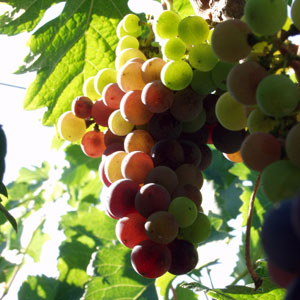 Northern California Wine Country
Northern California is widely recognized as one of the premier places in the world for food and wine. For starters, a number of charming towns (i.e. Sonoma, Yountville, Napa, Healdsburg) in both Napa Valley and Sonoma Valley place an emphasis on fresh, local ingredients, so it's no surprise that first-rate food experiences abound. Pair your food selections with some regional wine at casual bistros like the Girl and the Fig. Also consider a dining extravaganza at world-famous The French Laundry with its nine-course tasting menu. Meanwhile, nearby San Francisco is packed with tremendous culinary experiences and trend-setting restaurants. The Ferry Building Farmers Market is a can't-miss foodie destination.
Madrid
Eating is a major part of Madrid's social scene -- particularly tapas. You'll be hard pressed to find better tapas anywhere else in the world. This meal is generally served as a snack before a late dinner and features fine wine, cured ham, sausages, bacon, olives, and fresh bread. Paella, gazpacho, meat-based stew, and fresh seafood are also among the city's finest food offerings. Make sure you participate in a tapeo -- or Spanish tapas crawl -- at some point during your visit. Stop by Bodega Rosell or Casa Lucas for some of the tastiest tapas in the city.
Mexico City
This sophisticated capital offers something for every taste and budget. Stop by some of the famous cafes downtown before indulging in authentic street food, whether tacos, tortillas or elotes (AKA Mexican corn on the cob). Meanwhile, be sure to visit some of the colorful open-air markets and three-star dining establishments. Visit Aguila y Sol for an unforgettable meal featuring local ingredients and regional specialties.