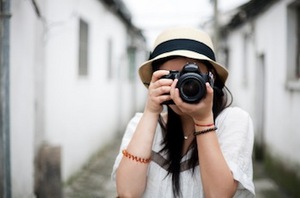 Following a whirlwind wedding week, it's easy for newlyweds to overlook the importance of documenting their entire honeymoon experience. However, taking the time to properly record these memories is extremely important -- especially if you want to prevent any future regrets. After all, this is your honeymoon and it only comes once. With that said, here are six simple and creative ways to maintain the memories of your honeymoon for the rest of your lives.
1) Take Photos, Lots of Photos
While photographs are certainly the old standard when it comes to documenting your honeymoon, they are certainly vital to effectively recording your journey. If you own a digital camera, take more photos than you ever think you're going to need. This way, you'll find some hidden gems that otherwise may never have been taken. Plus, be sure to take plenty of photos together. If apprehensive about asking strangers, consider a GorillaPod camera tripod.
Meanwhile, don't wait until the second day to start snapping away. You'll want to remember every moment, including the anxious hours following the wedding while traveling to your destination.
Tip: If you're strictly a digital photographer, consider bringing along a disposable camera for unexpected moments, goofy "together" shots, and pictures that can be developed within an hour.
2) Keep a Journal
While it's understandable that many couples would prefer to relax than write, maintaining a daily journal of your trip will ensure that you have every experience detailed. Plus, it provides a more personal account of the trip, explains your thoughts and reactions, and is a way to really "fill in the gaps" - something photos tend to leave out. Think about keeping a journal for each person. Months and years later, you'll be able to look back on the trip fondly and cherish your different perspectives.
3) Bring Home a Taste of Your Honeymoon
Continue to experience your honeymoon over and over again by bringing home a taste of your trip. Bring back a few tasty food and drink recipes native to your destination and you'll have authentic cuisine and cocktails whenever you want. Also, don't forget to return with some home décor items like local artwork, kitchen utensils, or other interesting accessories.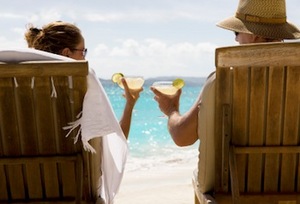 4) Use a Video Camera
There are certain activities and experiences in life that only a video camera can capture perfectly. An exotic setting or unique place may provide plenty of these moments. Whether it's traditional dance performance in Hawaii or biking in the hills of Tuscany, having a personal video account of the moment will keep the experience alive forever. Once home, consider using editing software like iMovie to make a video compilation of the top moments from your trip.

5) Keep a Honeymoon Blog
Although quite similar to a journal, a honeymoon blog will provide a more "interactive" account of your journey. Create a honeymoon homepage and include daily posts complete with photos, videos, maps, and links. Be sure to send the link to friends and family so they can follow along as you go.
6) Scrapbook
Once you're back home, spend days reminiscing about your once-in-a-lifetime trip by compiling a scrapbook. With digital photography as popular as ever, a number of online companies provide options for newlyweds to create customized scrapbooks of their big trip. At sites like Shutterfly, Snapfish, and Instagram, choose from a number of layouts, fonts, backgrounds, and colors for your scrapbook and add photos from your photo library. You can also easily share with friends and family with one click of the mouse.
Couples can also create their own scrapbook from scratch. Print your best photos of the trip and fill your book's pages with honeymoon mementos -- whether postcards, tickets, flyers, or other keepsakes. Decorate it with your own personal flair and keep it on display at home for friends and family to browse.