The honeymoon experience should be a hassle-free time when peace, romance and discovery harmonize perfectly together. However, the truth is that the nuances of travel can often turn a wonderful trip into a nightmare. Practical, cutting-edge, and handy, consider these eight useful travel items on your upcoming honeymoon to ensure the trip will be smooth sailing from start to finish.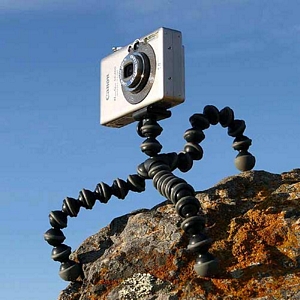 GorillaPod Camera Tripod
Ideal for those moments when no one else is around to take your photo, the GorillaPod ($19.99, joby.com) turns an otherwise impossible snapshot into a reality. Attach your camera to a tree, a rock or even a fence, and come up with some amazing photos of you and your significant other without compromising the final product. This flexible and lightweight tripod - designed for digital cameras that weigh up to 9.7 ounces - also easily fits into your backpack, jacket or luggage.
Convenient Travel Pillow
Whether it's for a 12-hour plane trip, a long day trip in the car or when train hopping through Europe, this comfortable travel pillow ($20, EagleCreek.com) will allow you to get some shut-eye when it's needed most. Best of all, it's easy to inflate/deflate, self sealing, and even folds into its own pocket for convenient storage.
Passport Wallet
Keep your irreplaceable travel items together with this elegant passport currency wallet ($44, RoyceLeatherGifts.com). Made with Nappa leather, this convenient wallet includes an ID window, passport holder, three credit card holders and a number of pockets for different types of currency. Holders also come in 14 different colors.
Sleep Mask
When traveling, getting a good night's sleep can be quite a challenge, particularly when on an international trip for the first time. From overnight air travel to general accommodations, block out the light and other distractions with a comfy sleep mask ($10.85, Magellans.com). Unlike a number of eye masks that uncomfortably press against your eyes, these masks are cushioned and allow for natural eye movement.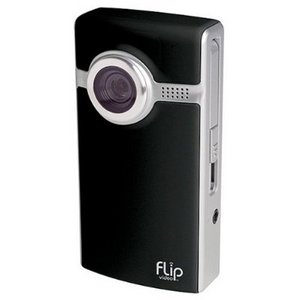 Flip Video Cam
From capturing colorful festivals and events to documenting once-in-a-lifetime activities, there are plenty of reasons to capture video during your honeymoon. But instead of lugging an expensive - and flashy - piece of video equipment around on your trip, bring an affordable flip video camera instead. The Flip Ultra HD ($129.99, theflip.com) takes up to one hour of HD video and is incredibly easy to shoot, edit, organize and share your clips. Simple to stash, easy to bring on excursions, and half the hassle of bringing a standard video camera, this is the perfect gadget to record all of your unique honeymoon experiences.
All-Purpose Travel Adapter
If you're worried about having to charge your computer, digital camera or iPhone on your honeymoon, the Kensington International Travel Plug Adapter ($19.99, us.kensington.com) has you covered. No matter if you're visiting a remote destination or multiple locations on your honeymoon, this helpful adapter features AC plugs for more than 150 countries and can charge your phone, camera, computer, iPod and many other key travel items.
TSA-Accepted Travel Locks
These practical TSA-approved locks ($6, MasterLockTSA.com) are ideal for preventing unwanted individuals from rummaging through your belongings. Perfect when traveling via plane, train or ground transporation, or to keep precious items secure at your hotel. Meanwhile, the locks are also equipped with a flexible band that adapts to any piece of luggage.
Ultra Light Rain Jacket
Whether you're planning on going for a hike or just want to be prepared for unpredictable tropical weather, this sleek and comfortable rain jacket from North Face ($99, REI.com) will be the answer you're looking for. Lightweight, waterproof and providing lots of ventilation, the Venture jacket will keep you on the go (and dry!) when you need to most.